Someone inadvertently pointed out that I never write about comics and comic related things. I suppose this could be a let down to some people because of my blog's name and such, but I can't help it. Not to say I'm
never
going to write about comics and other related things, but I just haven't had anything to write about in regards to them.
Liking the X-Men is a big part of who I am. I think that in order for a blog to be about me and the stories I have to tell, it has to have a name that really relates to me as well, hence "Comic Book Superzero".
Furthermore, while I haven't read more than half (maybe even a quarter) of all of the comics I own, one could argue that I'm too busy keeping my X-Men collection up-to-date.
My X-Men collection is definitely something I've taken pride in for most of my life now. I started liking the X-Men at the tender age of 4 or so when the animated series was all the rage. Since then, I've always been interested in their merchandise. Around ten years ago, I started collecting everything MIB (mint in box, a term referring to the condition of an action figure and related things, for all you people who probably don't spend a good portion of their paychecks on toys).
Over the years, I've managed to obtain
a lot
of X-Men things, those of which I'm going to share with you in the following pictures. I hope you all enjoy!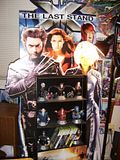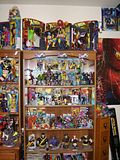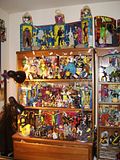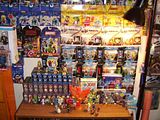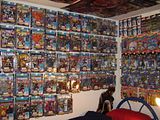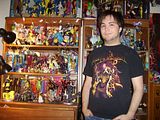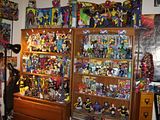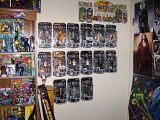 I'll answer any questions in the comments. But, to cover some basic ground...
I don't know what I'd do in case of a fire.
I don't know what I'll do when I have to move.
Dusting's a pain in the butt.
Those seem to be some common concerns. Just thought I'd get them out of the way. =)